Two highly regarded lawyers with extensive international business experience join Lexia Attorneys as partners
August 22, 2019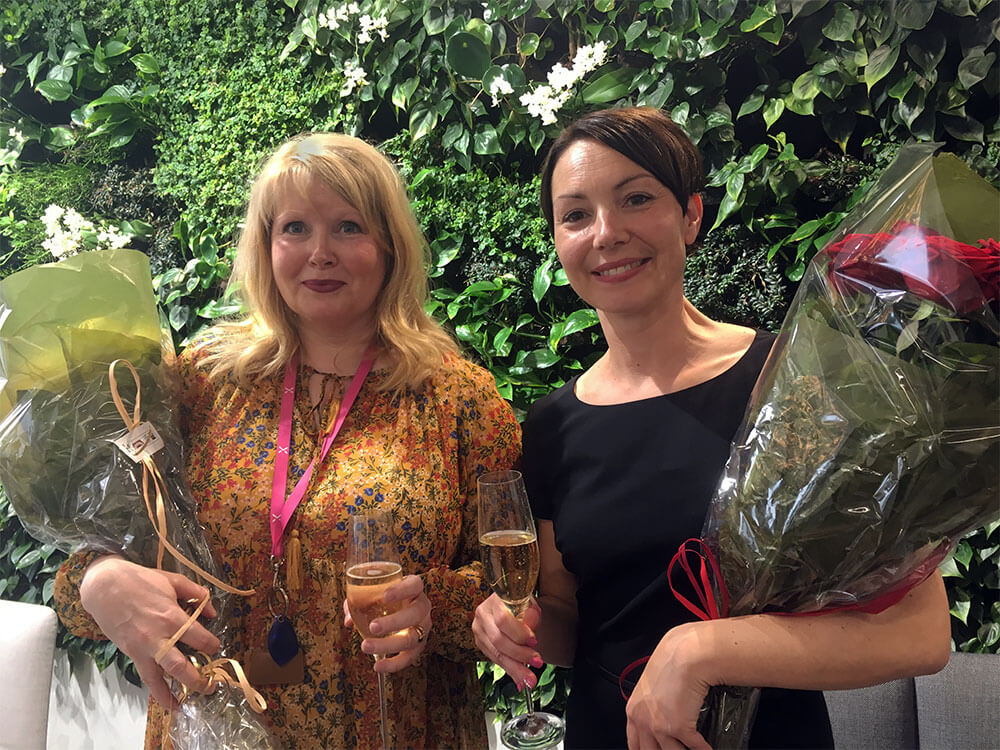 • Attorneys-at-Law Ms. Saara Ryhtä and Ms. Susanna Sariola have been appointed to become Lexia Attorneys' partners, from 1 July 2019.
• Before embarking on careers as attorneys, both Saara Ryhtä and Susanna Sariola accumulated long experience of demanding legal, development and leadership roles at large international corporations.
• Mastery of international law and deep customer orientation with business know-how is still a rare combination, but one which is becoming more and more valued by clients.


The pace of change in business is increasing, and value is more often being created through international networks. A modern law firm creates and captures value for its clients by creating business opportunities and anticipating risks.


"Helping clients to succeed calls for a business-centric approach and requires a team of outstanding specialists in various fields of law. Both Saara and Susanna are experienced and solution-oriented attorneys who advise our clients in various industries. They both perfectly complements and strengthens our existing offering on business law," says Mikko Räsänen, Partner and Chairman of the Board at Lexia.


Clients are more often looking for attorneys with strategic insight and foresight in addition to legal skills and sound advice. Lexia is meeting clients' needs by developing various service models, in addition to working on traditional assignments.


With its continuous service concept, Lexia provides cost-effective solutions for handling everyday legal support and serves as a sparring partner in business development.


"I was already involved in developing customer-oriented IT service concepts 20 years ago; the same trend can now be seen in the legal sector. At Lexia, we have taken major strategic steps towards modern service models, continuous development of our own business operations, and adopting a customer-oriented approach," says Saara Ryhtä, Head of the On-going Services Business Unit.


"Business is increasingly international, takes place within various networks, and technological development is rapid. Managing the risks and opportunities related to such networks is at the core of business activities, and legal solutions must walk hand-in-hand with the business," says Susanna Sariola, whose expertise in international contracting is unique in Finland.



Fact sheet: Saara Ryhtä
– Joined Lexia in February 2016
– Long career in corporate world, for example as the Head of Legal and Commercial and a member of the management team in Fujitsu Finland.
– Head of Corporate Advisory and M&A Practice, Head of On-going Services Business Unit.
– Knowledge areas: Commercial and corporate law, Contract law, M&A, ICT and Technology, Outsourcing, IPR.

Read Saara's interview >>


Fact sheet: Susanna Sariola
– Joined Lexia in February 2017
– Long career at Microsoft and Nokia in senior legal roles and on the management teams of various business units.
– Specialist in international and demanding contracts
– Knowledge areas: ICT and Technology, Sourcing and Outsourcing, Contract Law.

Read Susanna's interview >>



Further information:
Mikko Räsänen, Chairman of the Board, partner, tel. +358 40 764 2897, mikko.rasanen@lexia.fi
Tuija Hirvonen, Communications Specialist, tel. +358 40 136 6711, tuija.hirvonen@lexia.fi