Will blockchains be the mega database of the future?
January 4, 2018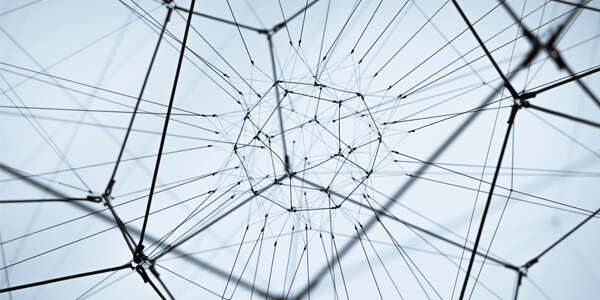 Blockchain technology, made known thorough bitcoin, offers new opportunities to build services and store data. The technology may have a lot to offer, but it also has some inherent risks. Blockchain has been predicted to become a world revolutionizing megatrend like the internet. 
Blockchain can be described as a register of transactions between different actors. Using decentralized authentication, it keeps records of e.g. digital ownerships and so-called smart contracts between parties. The idea behind the technology is a decentralized system where each transaction is authenticated by the chain's other parties. In addition to financial records, blockchain technology can be used to store e.g. various files, text, images or code.
Recorded data cannot be altered retroactively. The reason for this is that a blockchain is distributed to numerous computers around the world. The system mathematically identifies if someone tries to alter a certain block.
Any actor who wants to – and without the other actors knowing them – can participate in blockchain-based activity. In fact, its big advantage is the possibility through mathematical means to ensure trust between actors who are unknown to each other. Blockchain also works with international data transfers.
All data in a blockchain is not automatically encrypted and anonymous. Since the data in the blockchain cannot be modified after a certain time period, you must be careful in managing your own data. The Finnish Financial Supervisory Authority has warned about the risks related to investments in the blockchain technology-based cryptocurrencies and Initial Coin Offerings (ICO).
Blockchain can be utilized in a variety of operating environments
The new technology has the capacity to completely revolutionize payment transactions, smart contracts, currency trading, securities issues, register maintenance, electronic voting, authority reporting and many other activities. Already today, various actors in, e.g., the financial, health care, electricity and logistics sectors are exploring and trying out the potential uses of blockchain technology. Nasdaq, for example, is developing a blockchain-based platform for the governance of fund investments.
Legislation does not, in principle, distinguish whether a transaction is conducted through the trading of goods or with bitcoin, or whether the agreement terms have been spelled out on a piece of paper or in a blockchain. However, there aren't yet many legislative areas that can naturally adapt to the dimensions offered by blockchain technology. For example, various authority regulations, operating licenses and taxation must be taken into consideration regardless of whether the operating environment is a blockchain or something else. The international nature of blockchain also sets challenges to the definition of the applicable law and the powers of the authorities.
Further information:
Katja Flittner, Associate, tel. +358 50 410 0512, katja.flittner@lexia.fi