Lexia ranked again by the esteemed Chambers and Partners in the practice areas of Competition/European Law, Dispute Resolution and TMT
March 16, 2018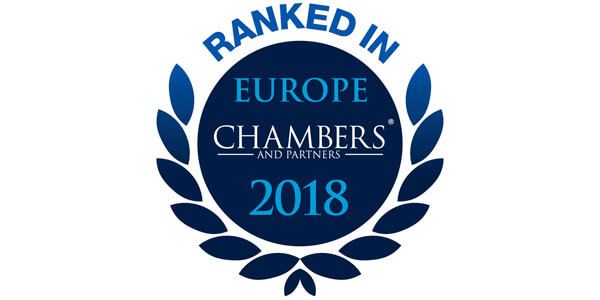 Research institute Chambers & Partners has again assessed and ranked the expertise of the world's leading law firms. In its recent publication Europe 2018, Chambers & Partners recommends the services of Lexia in the following areas:
Competition/European Law (other noted firm)
Dispute Resolution (other noted firm)
Technology, Media and Telecom or TMT (band 3)
Chambers & Partners has also ranked the following Lexia lawyers among its recommended experts:
Clients have lauded Sirpa in particular for her excellent knowledge, client service, reliability and effectiveness.
Sami is thanked by his clients for his in-depth knowledge of technology transactions and appreciated for his strong focus on protecting the clients' interests.
In addition, clients have praised the expertise of our TMT team in the following way: Strong TMT department acting on a broad range of contentious and non-contentious mandates. Expertise includes advising domestic and international clients on outsourcing, data protection, privacy and procurement. The firm's client roster includes companies in the media, IT and transportation industries, and it is a popular choice among start-ups." Clients praise the "highly skilled and experienced team with a flexible and goal-oriented working style."
Chambers publishes yearly rankings of law firms and their practice areas from different countries. Its researchers interview thousands of lawyers and their clients in order to assess the expertise and client satisfaction of law firms.
Read more on the Chambers website >>