Juha Äkräs as the first non-lawyer to a law firm's board
November 30, 2020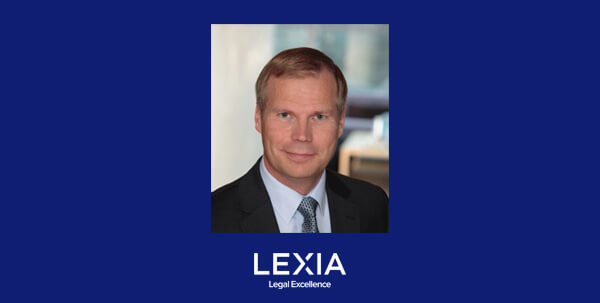 As the first law firm, Lexia has invited an outside business non-lawyer professional to its board.
Nokia's former global HR director, executive board member Juha Äkräs, will join the board.
Modern corporate law creates growth, this also requires new business understanding from lawyers. The appointment is a part of Lexia's commitment to modernize the law industry as a whole.
Lexia's new board member Juha Äkräs (DI) brings a diverse range of experience to Lexia's board, consisting of experience in management, international business and enhancement of performance and general welfare of employees.
To modernize the field of law, Lexia aims to bring a wider range of outside business know-how to its board. Traditionally, boards of law firms have been formed from their own partners. The composition of law firm boards is also controlled by the Bar Association.
"Not all wisdom resides in a law firm. The world has opened up, business is becoming more international and legal issues increasingly complex. Business law-oriented firms have also begun to reform and genuinely build client success through legal practice. A carefully contracted deal is not enough; the firm needs to fully understand and be on top of the customer's business," said Samuli Koskela, Lexia's chief executive.
"The transformation from a product-centric world to a customer-centric world is underway in almost every industry. In the legal industry the journey might be one of the longest. When considering law firms, renewal and customer orientation are key questions in the increasingly toughening competition regarding clients and talent," said Juha Äkräs.
Along with his long experience with Nokia, Äkräs is one of the founders of Hintsa Performance, a coaching company, and serves as chairman of the company's board. In addition, Äkräs is an invited executive in residence researcher at Aalto University.
Lexia wants to be the best employer in the field. Traditionally, in a highly hierarchical field, many hours are spent at the pursuit of a partnership looming years away. Lexia is building a modern working community of experts where work and leisure are balanced.
"Employees' expectations for working life have changed, and the role of well-being and work has grown. The best advice and most the creative solutions come from a well and healthy lawyer," Koskela says.