Fast-growing legal firm Lexia obtained an IPR, an expert in product development, and is investing into future practices of serving customers in multiple fields
November 20, 2017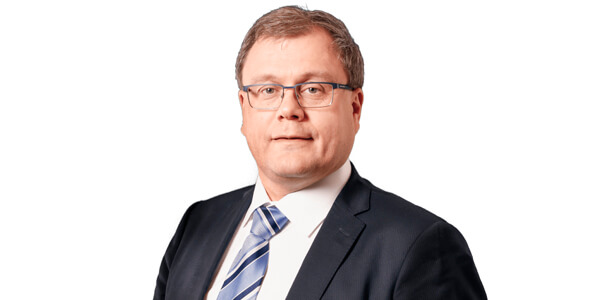 Kimmo Oila has been invited to be a partner in the legal firm Lexia. One of his responsibilities will be product development, specifically focused on providing legal services for the future's digital natives. Lexia is the fastest growing legal firm in Finland in terms of percentage. The aim is to lead the way for the entire industry. Kimmo Oila will begin in his new post on the 20th of November 2017.
Kimmo Oila is a lawyer with the heart of a graduate engineer. During his career, he has overseen the strategic work of large legal firms and taken part in launching many tech businesses. He has been the CEO of the legal firm Juridia and worked as Chairman of the Board in Juridia Bützow and Eversheds. Oila was involved in two of the biggest mergers in industry and successfully saw them through. During this time, he also gained knowledge of the future needs of businesses while working with startup companies.
Now, Oila's role in Lexia will involve considering and executing ideas such as the use of technology and customer-oriented trade in answering the legal needs of the future. Outside of the legal practice, he is developing a new, AI-based concept of service for small and medium-sized companies, as well as for different types of business accelerators.
"An engineering student can easily fall in love with Lexia – its innovative take caught my interest. I also wanted to do more than just legal work, which is possible at Lexia due to their investment in the future. The legal business has followed the same routines for too long. Now is the time to renew procedures in the field, and Lexia is the trailblazer in this. Innovation has been one focal point of my career, and it will remain so in the future as well. I am certain that I am not the only lawyer who is excited about joining the professional team of Lexia", Kimmo Oila states.
According to Samuli Koskela, CEO of Lexia; "In five years, the way lawyers serve customers will be completely different. Kimmo has been involved in the field's product development, and it is his goal to launch new kinds of service packages to customers, who need and want to buy legal services in a contemporary way. Technology, digitalisation and co-operation between partners in different fields will be in central roles in the services we are developing. Oila and I were immediately on the same page when we started talking about the direction where we want to lead our business."
"We invited Kimmo Oila to be one of the partners of Lexia and to take part in our strategic work because we share a vision of the future of legal work. We are creating new business models and guiding our business towards strong growth. In this process, Oila's experience and know-how are extremely valuable to Lexia. Even though our business is growing faster than the market, we want our growth to be sustainable and we want to stay vigilant. In comparison to the firms that are governed internationally, we can make fast decisions and steer our business more freely", explains Mikko Räsänen, Lexia's founding partner and chairman of the board.
Lexia's personnel hold an impressive amount of double degrees, and are regularly trained in business know-how as well. This is something that the recruitment process at Lexia also pays special attention to.
"It is not enough to have legal know-how anymore. Therefore, in addition to the right kind of attitude and personality, we appreciate a diverse set of skills, which brings additional value to the customers. What we offer is a growing platform for professionals who want to add skills to their repertoire in addition to their legal know-how", Koskela concludes.
More information:

Samuli Koskela, CEO, Partner, tel. +358 40 588 8323, samuli.koskela@lexia.fi
Kimmo Oila, Partner, tel. +358 50 565 8968, kimmo.oila@lexia.fi