Some noteworthy changes are on the horizon for what is considered our traditional business, changes like digitalization, automation, and artificial intelligence. While the new ways of operating can pose a challenge, they also present opportunities for the frontrunners who dare to see the potential alongside the risks.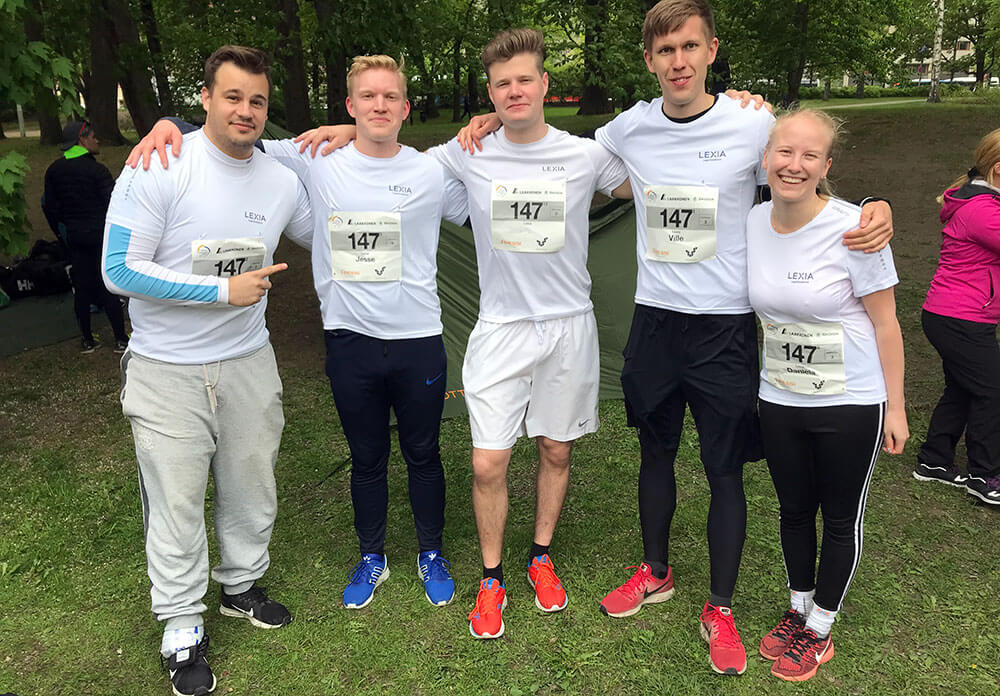 We are excited about these things – and we are looking for more people who feel the same way to join our team: the desire to develop yourself and the sector and to renew ways of operating to meet today's business needs. By working in our law office that specializes in demanding cases of business law you will experience diversity in assignments, interesting clients – from startups to listed companies, and an excellent environment for personal growth. We can even support you in building your own personal brand – if that's what you're looking for.
Let's work together to build a career path that reflects you
Whether you're just starting out or you're a seasoned professional, we'll listen to how you envision development, and we'll plan a Lexia career path that suits you. We are flexible in terms of accommodating different life situations, and with Lexia you are never left alone: for Lexia employees, it's a matter of honour to help a coworker achieve success.
Our recently remodelled offices in Helsinki and Turku offer a pleasant work setting. We value diversity, and the people at Lexia get to be their own unique self. We offer good benefits and an excellent team of coworkers.
Tell us what you're looking for in your career and how we can together build an employment relationship that's just right for your life situation. If working in the legal world interests you and fast progress doesn't scare you, send an open application to rekry@lexia.fi.