#Salaryinbitcoins: My adventure into the peculiar world of the cryptocurrency bitcoin
January 2, 2018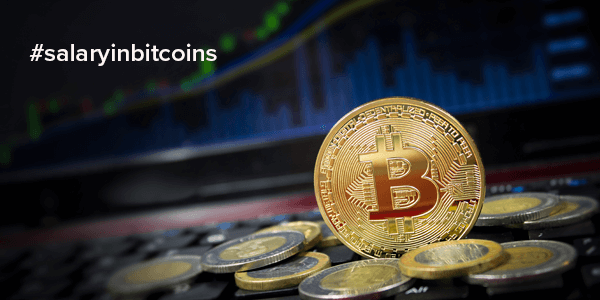 My name is Kimmo Oila. I'm a M.Sc. (Tech.), attorney and a partner at Lexia.
Introducing new technologies into legislation has always been my passion; if there is anywhere that new technology and legislation converge, it is definitely in cryptocurrencies.
The most recognized cryptocurrency is bitcoin.
My interest in bitcoins runs very deep, so I suggested to my employer Lexia that I receive my salary in the feared cryptocurrency rather than in euros.
They initially thought the idea was somewhat strange, but that's how it goes for all things new.
So where did I come up with the idea?
My son told me a story about someone who had invested ten thousand euros, and then discovered that his investment had increased in value to 760,000 euros within a few years. Sounded like a risky investment.
I also told my wife about my idea of getting my salary paid in bitcoins. The idea didn't excite my wife nearly as much as my son.
"How will we pay our mortgage?" she asked. "And what is a bitcoin anyway?"
All the conflicting attitudes were exciting to me. So, really, what is bitcoin?
Bitcoin is a cryptocurrency created in 2008. Satoshi Nakamoto is considered the creator of it. No one knows for sure whether it is a person or a group of people behind the pseudonym.
The most significant difference between bitcoin and official currencies is that bitcoins are not issued by central banks.
That is why central banks and states have been at the very least skeptical, if not downright strictly opposed, to bitcoin.
The Bank of Finland also doesn't regard bitcoin as fulfilling the criteria of an official currency or legal tender.
Bitcoin use is based on an agreement between the payer and the beneficiary.
And since we live in a market economy, the value of bitcoins in official currencies is determined on the basis of supply and demand.
You can't put bitcoins in your wallet, but they can be saved in a personal virtual wallet. Or they can be entrusted to an external service provider.
In any case, bitcoins can be transferred to anyone anywhere as long as the recipient also has a bitcoin address.
So this is the currency in which I will receive my salary.
The biggest source of anxiety is how it will affect the purchasing power of my salary. The value of bitcoin has skyrocketed in recent months. More than one thousand percent in just a year. And, of course, it falls every now and then too – even tens of percents in a day.
However, at today's interest rates, bitcoin is a relatively enticing investment.
And the rising value isn't necessarily even starting to plateau.
Henry Brade, CEO and co-founder of Prasos, Finland's most significant bitcoin exchange, believes that bitcoin still has room to grow in value.
This is because the number of bitcoins is limited and because – surprise, surprise – also traditional investors have recently taken a growing interest in bitcoin. If the maximum number of bitcoins remains unchanged, it is comparable to gold, the maximum amount of which globally can be estimated.
On the other hand, Nordea's President and CEO Casper von Koskull (source: Kauppalehti 7.12.2017) doesn't at all like the situation related to bitcoins. In a Bloomberg interview, he even called the cryptocurrency a joke and an absurd construction.
"If you somehow allow bitcoin to live without controls, then, given the billions we spend on financial regulation as a financial system, I mean, I think it's actually a joke that you then just let something like bitcoin live," von Koskull said. "I don't get it – it's absurd."
I understand the situations for a big bank. Regulatory Finland applies only to some of the market actors and market products, which in itself can't be a satisfactory situation. In a certain way, banks are the victims of slow legislative activity and earning opportunities are being taken away from them. On the other hand, it is doubtful that even Nordea will forego blockchain technology.
So it is in this conflicting situation that I will receive my salary. My employer has agreed to it. I also intend to be in contact with the tax authority and with the police when needed because I also want to spread fact-based awareness about the matter – or should I say the phenomenon. Lawyers are interested in facts, not only in the opinions of different interest groups. Since there is not a ban on the cryptocurrency, I intend to find out how to operate with it legally.
And I'll let you know in a few of my blogs in 2018 how Kimmo's adventure into the peculiar world of cryptocurrency is going.
Wishing you all an exciting New Year!
Kimmo Oila
Graduate Engineer, Attorney, Partner
P.S. Right away in this new year, I'll most certainly be able to report on how useful bitcoins were for my after-Christmas-sales purchases.