3D real estate will facilitate extensive construction projects
June 18, 2018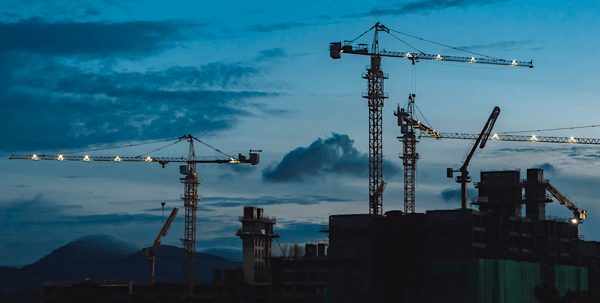 The Finnish Government introduced on February 1, 2018 a draft bill regarding three-dimensional real properties. In line with the bill, there would be amendments to the Real Estate Formation Act, the Real Estate Register Act, and the Land Use and Building Act. The aim of the bill is to enable the creation of 3D real properties both above ground and underground in a zoning area, and to clarify the use of the spaces for collateral security purposes. 3D property boundaries are defined by depth and height. The laws take effect on August 1, 2018.
3D brings several advantages
The impacts of the reform are the most significant in the execution of large-scale and multi-level construction projects. Specifically, in the future it will be easier to mortgage spaces inside a building and pledge them as security for a loan. According to the Government's bill, the advantages of 3D real-estate formation would relate specifically to the facilitation of project financing arrangements, more efficient targeting of real-estate taxes, clarity of real-estate management, and transparency of ownership. It is believed that 3D real-estate formation will promote also the management of real estate and buildings and the digitalization of public services. In the future, it is possible that the division of real estate can be done more efficiently based on the actual usage purpose.
The reform also aims to impact projects that involve international participants. For international real-estate investors, the current system is often unfamiliar and cumbersome: the management of big targets is based on joint ownership and on the complex possession sharing agreements and joint arrangement agreements based on it. The system brought about by the reform would enable ownership units and mortgage targets that are more simplified and more clearly defined.
The need for collaboration will not decrease in the future – quite the contrary. For the parties operating in the same building, the need for collaboration is likely to even increase in the future. This is due to the fact that, e.g., when the parties are located in different buildings, there will be issues to be agreed upon that previously could be dealt with within the property through some other arrangement.
Biggest impact on commercial properties and major real-estate complexes
Even though 3D real estate offers an alternative in the future, the traditional 2D real estate will remain in use and there is no intention to change its legal dimension. Reform, however, is likely to increase the efficiency of land use. The biggest impact of the reform will be on commercial properties and major real-estate complexes and development projects. In fact, it is believed that the key commercial practical implications of the legislative reform will target the construction companies with the biggest turnover. The benefits of a 3D real-estate project are biggest for extensive, multi-use real-estate complexes.
(The text has also been published at Lakiklinikka.fi) 
Further information:
Aleksi Lundén, tel. +358 40 512 5424, aleksi.lunden@lexia.fi