Lexia Attorneys to expand to Turku in autumn – Carita Hulma, Ari Horsti, Esko Tamminen and Janne Röytiö join Lexia
June 15, 2017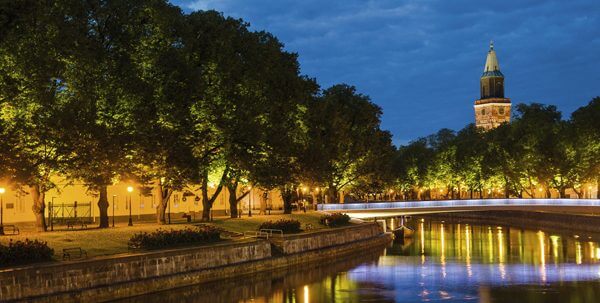 Lexia, the law firm of the future, will open an office in Turku to better serve its clients in southwest Finland. The office will open on September 1, 2017 with Associate Carita Hulma, Senior Associate Ari Horsti, Senior Advisor Esko Tamminen and Partner Janne Röytiö, who have already started working at Lexia. Additionally, Associate Aleksi Lundén, who has previously worked at Lexia, will be part of the team at the Turku office.
This seemed to be the right moment to realize the long-contemplated expansion. Turku and the southwest Finland market area are experiencing robust growth, and there is a demand for Lexia's expertise.
"To our clients, we are a legal partner that can anticipate future challenges rather than just resolving existing problems. Our way of operating requires deep knowledge of our client's business and in-person meetings. By opening the new office, we can serve our southwest Finland clients locally and face-to-face. We want to be close to our clients also in the digital era," says Lexia's CEO Samuli Koskela.
The construction and maritime industries are among Lexia's strong areas of expertise, so the subcontracting around these sectors is especially of interest.
"We come to Turku with a humble attitude, but also confident that we have plenty to offer to the players in the region. We are a law firm focused on business law with various areas of special expertise – from data protection to competition law. We are also able to combine the special expertise in the Helsinki and Turku regions," Samuli Koskela says.
Settling in Turku will be facilitated by Turku lawyers
Lexia's expertise in construction and real estate law was further strengthened with the addition of Carita Hulma, Ari Horsti, Esko Tamminen and Janne Röytiö to the Lexia team. Carita Hulma specializes in corporate and contract law and in property law. Ari Horsti's strengths include housing and real estate transaction disputes and legal proceedings. Esko Tamminen, in turn, has long experience in construction contracts and defects, housing transaction disputes, and building permit and zoning issues.
Janne Röytiö, Attorney at Law (trained on the bench), will become Lexia's tenth partner. His special expertise includes tort and contract law, bankruptcy and restructuring, and legal proceedings.
"Our team is fortunate to gain three top lawyers to help in creating our clients' success. With their local knowledge, Carita, Ari, Esko and Janne will undoubtedly facilitate our beginning stages in Turku," Samuli Koskela affirms.
Additional information:

Samuli Koskela, CEO, tel. +358 40 5888 323, samuli.koskela@lexia.fi