Going green in commercial property leases
September 5, 2018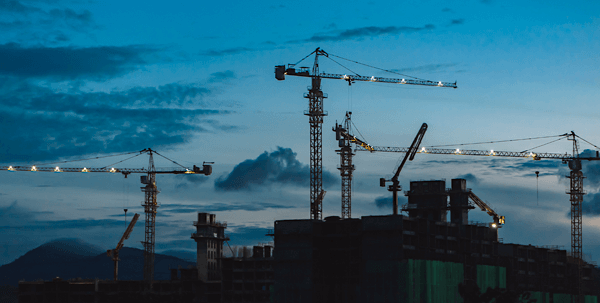 Sustainable development and responsibility have increasingly important roles in business operations. Companies are trying to account for environmental and energy efficiency in activities that are not directly related to these areas. Leases for commercial premises increasingly include environmentally friendly and eco-efficient green clauses.
Such clauses can be used to reinforce responsible business operations. Bigger companies that include sustainable-development objectives in their strategies find it easier to adopt green leases. But businesses that generally exercise social responsibility are also interested in incorporating such clauses into their contracts and committing themselves to related obligations.[1]
By adding green clauses, the leasing parties can require specific activities in relation to the surrounding society and environment, nudge businesses towards reducing, say, power consumption, waste amounts and transportation costs, or optimise the use of commercial premises by adjusting conditions in the working environment. An essential aspect of a good and workable contract – and of green leases – is the equal sharing of costs and benefits between parties.
The landlord plays a key role
In general, green clauses are added to leases by the landlord. It has been observed that the use of green clauses is mainly driven by the landlord's so-called environmental management style.[2] Lawyers of landlords, or even of tenants, can help to foster this development when acting as advisers.
The content of green leases varies according to the types of actors and premises involved. The 'lightest' version involves drawing up commonly agreed guidelines and targets for action. If the parties accept a slightly more effective tool, the contract can include sanction-like elements or incentives for meeting green objectives. In the most general models, green clauses can be incorporated into the general contract terms of the property. In this respect, people refer to a variety of shades of green leases from 'light green' to 'dark green'.[3] Light-green leases can contain standard, guideline-type norms without legal obligations, whereas dark-green leases include binding terms gauged to encourage environmentally friendly activities, infringements of which entail financial compensation or escalation to a dispute resolution process.
Using green-lease clauses to achieve desired ratings
Green leases enable the commitment of the landlord to ensure the energy friendliness of technical systems, while the tenant is liable for achieving pre-defined environmental objectives. It is both possible and advisable to include a number of elements in green leases: the parties may be obliged to fulfil financial, environmental and social responsibilities simultaneously. Today's market-conscious players often want to invest in all of these areas.
Green clauses can also be incorporated into a property management strategy and used to achieve a certain environmental certification for a building.[4] These objectives should be considered when formulating contractual clauses, in order to achieve synergies when the property's energy consumption is measured.
Although there is no international standard for green leases,[5] in recent years, international standards have been drawn up on the precise content of green clauses, or their meaning, and these standards have become part of regulations in some countries.[6] However, in general, the use, content and scope of green clauses will continue to depend on the negotiating position and goodwill of the leasing parties.
Wider use of green leases and the life cycle of buildings
As elsewhere, in the Finnish real estate market the market participants are responsible for developing and elaborating on practices concerning the use of green lease clauses. Although remaining comparatively rare, the use of green lease clauses is steadily becoming more common as corporate responsibility and awareness of environmental responsibilities spread. Leasing relationships are governed by the Act on Commercial Leases, one of the guiding principles of which is the principle of contractual freedom. Similarly, green leases are fully based on agreement between the parties. The presentation of energy certificates, on the other hand, is mandatory when seeking a building permit for new premises or selling or leasing the whole or part of an existing building.[7]
Green leases are in the interests of all parties. In addition to enabling a stronger focus on corporate responsibility, green leases and their wider adoption will increasingly affect the entire life cycle of properties. Stakeholders should take account of green leases and their underlying objectives in the construction phase. Such leases should also become an integral part of all property management, serving as an everyday tool and key element in the use of a property.
New opportunities for cooperation
The inclusion of green clauses in leases must be in the interests of all parties, especially the tenants and landlords. It has also been noted that the use of such clauses provides additional scope for cooperation between the parties. In fact, recent developments show that, during the negotiating stage, the parties can exchange information on the good environmental practices of companies, which can then be included in the lease.[8] Green leases are also of particular importance to investors, as they can become integral to the future market value of a property. A property's investment value can rise when effective energy consumption evaluations are enabled by green leases and income is affected positively.
If green clauses are incorporated into an existing lease, it is essential to assess whether they correspond to the general spirit and purpose of the lease. The rental model already in use must be carefully evaluated. If the aim is to strengthen the ecological aspect, on a step-by-step basis later in the leasing period, the initial focus should be on a few key elements while taking account of the special features of the contract, the property and the parties involved. The contract must form a channel, as it were, for information exchange and discussion between the parties. For some parties, it is important that the contract includes a demonstration of the benefits or savings to be gained from an environmental commitment. In any case, it is important to achieve common intent and understanding about the content of green leases before any commitments are made.
(This article has been previously published in IBA's Real Estate Committee publications)
Further information:
Aleksi Lundén, mobile: +358 40 512 5424, [email protected]
Notes
[1] Kathryn B Janda, Susan Bright, Julia Patrick, Sara Wilkinson and Timothy J Dixon, 'The evolution of green leases: towards interorganizational environmental governance', 44 Building Research & Information 5-6, 2016, pp 660-674. [2] Ibid. [3] Ibid. [4] Kathryn B Janda, Sea Rotmann, Mehmet Bulut, Sandra Lennander, 'Advances in green leases and green leasing: Evidence from Sweden, Australia, and the UK', European Council for an Energy Efficiency Economy Summer Study, Tolon/Hyeres, France, vol 2, 2017. [5] Ibid. [6] For example, 'Annexe environnementale', Article L.125-9 of the French Environmental Code. [7] Act on energy Certificates for buildings (50/2013, as amended, 1048/2017). [8] See n1.